Writers and Publishers Profiles on Publisher's Notebook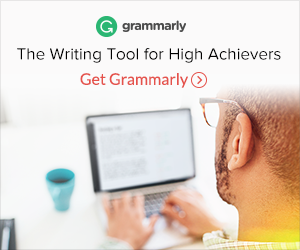 Writers and publishers are the key to the entertainment and education of the world. Without you, the world would be very boring! That's why I created this section of Publisher's Notebook, to show you all of the great authors and self-publishers who shared their profile and let you read how they got started with their writing.
Without authors and their books, where would the world be today? We would probably still be in the cave man days trying to figure out how to make hunt, gather, and fish. Thank God for books and the people who write them.

---

Self-Publisher of the Quarter
First, I'd like to recognize the Self-Publisher of the Quarter in Publisher's Notebook Publisher Spotlight. Each quarter I choose a self-published author who has an outstanding profile full of accomplishments or who has recently published their first book.
---

How to Get Your Author Profile Added to Publisher's Notebook

All writers and publishers who have profiles on this website were allowed to submit them for free as a gift by subscribing to the Publisher's Notebook Newsletter. You can also have your profile added to my website by contacting me if you don't want to subscribe.

What are the requirements for getting your author and publisher profile added to the site? You must be a writer who is still writing a book, an author who has published through a traditional publisher, or someone who has self-published their books. Even if you don't have any books published yet, you can still have a profile added to the site. When your book is published, let me know and I will update your profile.

All profiles are optimized so you will be found in the search engines if someone searches your name. Follow the submission rules and your page should be ranked in the top 10 of the major search engines.

Get your free one page profile added today by subscribing to my newsletter.
---

Writers and Publishers Profiles

The following are all of the authors and self-publishers who have submitted their profiles. They are listed by first name/last name, include a little bit about themselves, and some links to their books, author website, and social presence. Check each of them out and see how other writers got their start.

I encourage reading other writer's books and posting a review on Amazon and Goodreads to help them out. Reviews are a vital part of book sales and helps potential readers make an informed buying decision.
---
Author and Self-Publisher Jason Moser

Jason Moser is an author of fiction and non-fiction books residing in Chesapeake, Virginia with his wife and two sons. His passion in life is writing and publishing books.