Websites for Writers That Help With Writing, Publishing, and Book Marketing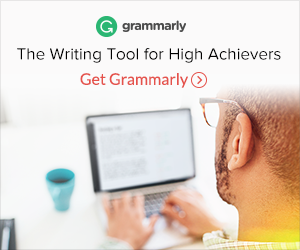 Here are some websites for writers that will be helpful in finding information on writing, publishing, and book marketing if you can't find the information on site.
Writers often need to search for information that will help them with all aspects of writing. This is because it is impossible for all information to be contained on one website. Though I am aiming for providing the most useful and informative information around, I could never build an all inclusive website.

My goal is to provide you with the best resources for research, assistance, and information I can find. All of the links on the three websites for writers pages are the most relevant ones pertaining to writing, publishing, and book marketing. I also add recommended links if they fit in perfectly with the topic of the site.

If you have a link you'd like to share with Publisher's Notebook, please contact me and I will add your links to the appropriate links pages on the site.

If you would like to advertise on the website on high traffic pages, contact me for pricing and placement. There will be no home page links on this website. The site is still fairly new so no standard advertising options are being displayed, but permanent links on Tier 2 and 3 pages are available. Related content is also encouraged and can give you some free advertising. Again, let me know if you want to write some content for my site and you will be able to place one relevant and related link on the page you write. You will also get an author call out at the bottom of the page to link back to your business or profile.

To find links to the appropriate writing, publishing, and book marketing areas you are interested in, click on one of the links in the applicable section below.
---
Websites for Writers Looking for Writing Related Information

To find information pertaining to writing including the writing process, tools for writing, resources, and other websites for writers, check out the writing sites on Publisher's Notebook.

---
Websites Related to Traditional and Self Publishing Information

If you are looking for any information related to traditional publishing or self publishing including links to publishers, publishing sites, assistance with publishing, or how to manage your publishing business, check out the traditional and self publishing sites on Publisher's Notebook.
---
Websites for Book Marketing and Promotion Information

The final links page on Publisher's Notebook is book promotion sites. You can find websites for writers looking for various promotional products, services, and helpful information.
---
Once you find everything you are looking for, let me know what I'm missing here at Publisher's Notebook and I will get it added to the site.