Publishers Notebook Sitemap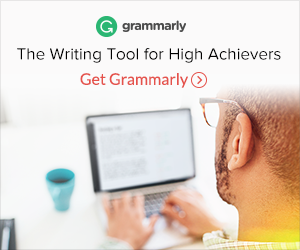 Publisher's Notebook Sitemap is your one-stop page to find every page on the website. If you can't find something, check here first. If the information you are looking for isn't here, it hasn't been published yet or I may not know about it.
Be sure to let me know if you are having trouble and can't find a solution on my site. Contact me and let me know what you need and I will get the information to you as quickly as possible.
Publisher's Notebook Sitemap

I've designed this website and sitemap to make it as easy as possible to find the information you are looking for. The website is divided up into three key areas of focus depending on where you are in the process plus some administrative pages:
Writing Topics
Publishing Topics
Book Marketing Topics
Administrative and Miscellaneous Topics
If you look to the left at the Navigation Menus, they are divided up by section and contain the associated links to pages within those topic. Those topics are broken down further into other great pages associated directly to them so you can easily find what you are looking for.

---
Publisher's Notebook Sitemap

Below are all of the pages available on the Publisher's Notebook website. This sitemap will help you locate pages deeper than the Navigation menu on the left. They are broken up by website section to make it even easier to find the information you are looking for.
---
Main Pages

Home Page - Self Publishing Books to Make Your Writing Dreams Come True

About Jason Moser - About Jason Moser, Author, Publisher and Creator of Publisher's Notebook

Publishers Notebook Newsletter - Subscribe to Publishers Notebook is the Greatest Information Source for Writers

Get Motivated - Seven Secrets of Book Writing to Push Writers in the Right Direction
Writers and Publishers - Author and Self-Publisher Profiles on Publisher's Notebook

Websites for Writers - Websites for Writers That Help With Writing, Publishing, and Book Marketing
---
Administrative Pages

The following sitemap pages are the administrative pages for Publisher's Notebook. These pages deal with the administration of the site.

Contact - Contact Publisher's Notebook

Privacy Policy - PublishersNotebook.com Privacy Policy
Terms of Service - PublishersNotebook.com Terms of Service
Disclaimer - PublishersNotebook.com Disclaimer

---
Writing Topic Pages

Writing a Book - Critical Information about Writing for Authors
Book Writing Help - Book Writing Help for Struggling Authors
Writing Resources - Writing Resources for Book Authors and Publishers

Kids Writing - Kids Writing for More Than Just Fun
---
Publishing Topic Pages

Book Publishing - What are the Different Types of Publishers?
Manuscript Format - Manuscript Format for Publishing Your Books

Publisher Business - Create a Publisher Business to Sell More Books
Publisher Help - Publisher Help and Information Regarding Traditional and Self-Publishing
Book Synopsis - Write a Book Synopsis for Writing and Publishing Help
---
Book Marketing Topic Pages

How to Sell Books - Build a Solid Foundation for Your Book Selling Efforts Before You Market Your Books
Book Marketing Strategies - Book Marketing Strategies to Get More Book Sales

Book Marketing Tips - Book Marketing Tips to Help Successfully Promote Your Books

Make Money Writing - Make Money Writing and Publishing Books
---
Miscellaneous Topic Pages

More pages will be added to the sitemap as they are created. Keep checking back for more options and a better experience on the Publisher's Notebook website.